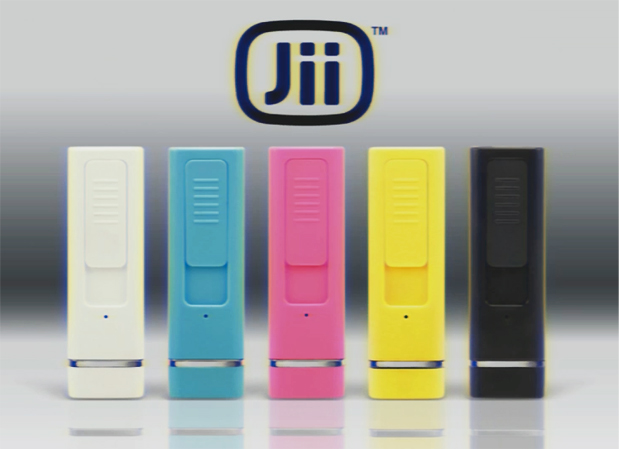 available colors: white, blue, pink, yellow and black. Size:  85x25x14 mm – Weight: 26 grs -Number of ignitions when charged:  about 120 - rate of charge: more than 100 times.
Turns off automatically after +/- 15 seconds - USB charge:  about 2 hours · Automatic OFF function
"Jii":USB Chargeable
No gas needed
Electrically heated wire lighter
that can be use repeatedly.